Alexis Cole 
Award-winning Jazz Vocalist & Recording Artist / Noted Educator & Vocal Clinician
What the critics say about Alexis Cole: 
"Exquisite" — Stephen Holden, The New York Times  
"Cole's easy sense of swing is strongly reminiscent of Sarah Vaughan."  
—Christopher Loudon, Jazz Times
"One of the great voices of today." —Jonathan Schwartz  
"Here is the supreme stylist at the height of her powers…. The search for the next great jazz singer is over." —Kevin Jones, Fine Music (AUS)
Award-winning jazz vocalist Alexis Cole may be the most talented singer to ever hold a top-secret military clearance. A dozen albums into her critically acclaimed career, she may also be the best-kept secret in jazz, a status that's certain to change as more people are discovering her for themselves. 
During her seven years in the Army's Big Band, Cole had the opportunity to grow as a musician and a person, sharing the stage with ensembles as diverse as the New York Philharmonic and Kool and the Gang. Alexis continued recording throughout her tour of duty, releasing a string of well-received albums, including four titles for Venus, two for Motema, and two on Chesky Records. She proved her versatility on everything from jazz standards to Paul Simon's lesser known compositions, to Disney love songs to a project on which she teamed up with a fellow serviceman 50 years her senior, the legendary guitarist Bucky Pizzarelli. 
Alexis has blossomed since leaving the service in 2016, trading her uniforms and fatigues for sleek cocktail dresses and chic hats, and focusing fully on her art. Recent accomplishments include gigs at The Carlyle, Carnegie Hall, Birdland, Jazz at Lincoln Center, and the Blue Note; and performances as a soloist with prominent orchestras such as the Boston Pops and the Detroit Symphony. Alexis also recently contributed a guest turn on pianist Harold Mabern's star-studded album Afro Blue, alongside the likes of fellow guests Norah Jones, Gregory Porter, and Jane Monheit. 
On the education front, Alexis Cole recently founded the website JazzVoice.com, an online educational community featuring singing classes, professional development workshops and private lessons with some of the top names in vocal jazz. She is also in her 7th year as the director of the vocal program at the renowned conservatory at SUNY Purchase, and is a Jamey Aebersold-sponsored clinician. 
As noted jazz journalist Scott Yanow points out, "Alexis Cole grows in power, maturity, and depth each year. She continues to have unlimited potential." Whether you're a long-time jazz fan or a newcomer to the art form, you won't want to miss a single note from this icon in-the-making.  https://www.alexiscole.com
 Linda Lewellyn 
Vocalist / Voice Teacher & Voice Coach / Reiki and Chakra Toning Practitioner
Linda Lewellyn has been singing and teaching voice in Boulder, Colorado for 28 years. Her teaching style is rooted in classical Bel Canto technique, but also very much influenced by years of singing soul/rock/pop/jazz in front of a band at local concerts and clubs! She spent years singing professionally in her native TX and in New York City, where she also worked as a sound engineer at both the United Nations and Full House Productions.
Here are some highlights from Linda's professional singing career: a two-decade collaboration with singer/songwriter Rebecca Folsom (including an appearance at Red Rocks); five years as mezzo-soprano soloist with the internationally acclaimed Arts Nova Singers; three years as lead singer & backup vocals arranger for The Legendary 4-Nikators; and leading her own band for five years, playing gigs at major Denver and Boulder venues including The Brown Palace, Hotel Boulderado, The St. Julien, and Nissi's.
Linda holds Bachelor of Arts Degrees from Naropa University in Music, and in The Psychology of Health & Healing, and currently teaches voice there as an adjunct faculty member. She is also certified to teach the WAVE pop belting technique and Level I of the Estill Voice Method. Linda loves to help others find the beauty in their own voices and discover how wonderfully fun singing can be.  https://lindalewellyn.com
Amy Biondo
Vocalist / Composer / Dancer / Vocal Empowerment Coach
Amy Biondo specializes in Latin, jazz, pop, French, Brazilian, and more. Amy currently performs with the bands Amy Biondo Ensemble, Los Bohemios, and Milestone. Her voice is featured on Los Bohemios' self-titled album and on countless studio projects as a backing vocalist. Amy also writes custom love songs for special events such as weddings, birthday parties, anniversaries, and memorial services. 
Amy has trained extensively in music and improvisation with Art Lande, Rhiannon, Mark Miller, Barbara Dilley, and others, and she holds a Master of Arts degree from Naropa University. But her greatest teacher has been in her own personal journey to find her voice. As a child and teenager, Amy suffered from such acute stage fright that she almost gave up performing for good. Finally, through a 20+ year journey, she healed her relationship with her voice by learning everything she could about the physiological process of stage fright, understanding shame and how it manifests in the creative process, identifying and overcoming her own triggers and responses, and developing the strength and flexibility of her voice. 
Amy's unique approach to training the voice, using contemplative practices and improvisation to unleash the full power of the body and emotions of the student and integrate them into the voice, has made her a go-to vocal coach for those seeking a more holistic approach to vocal training. More information about Amy, including her online course, The World Needs Your Voice, can be found on her website. https://www.amybiondo.com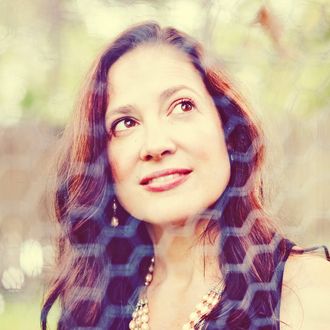 Add a heading
Add a subheading
Greg Tanner Harris
Percussionist / Marimba & Vibes Player / Musicologist / Educator
Greg Tanner Harris plays guitar, vibes, marimbas and drums of all kinds, and has no limits on his musical styles: jazz, R&B, soul, funk, bluegrass.  
Greg earned his BA degree in Music Education and Music Performance at Fort Lewis College in Durango, then continued his music education at CU Boulder, where he earned a Master of Music in music performance and percussion. Greg earned his Doctorate in music at CU Boulder as well, studying with Jeff Jenkins and Doug Walter. 
During his tenure in Boulder, Greg picked up the vibes, and had the unexpected great fortune to meet African scholar Kwasi Ampene, who became his mentor and brought Greg to West Africa for an entire summer. Under Ampene's guidance, Greg learned Kpan Logo (drums), Gyil (a xylophone), Dundun (drums), Kalimba, and other instruments; this experience led him to recognize African music as the root of all music. 
One day while working as a professional vibes player, Greg got a call from Pete Wernick, who was looking for a vibes player to come to Ireland with his bluegrass group Flexigrass. Through that tour, Greg became a part of the group and continues to play 8-10 gigs a year with Flexigrass, 18 years later. Stream "Pete Wernick & Flexigrass" and give them a listen. You'll have fun! 
Greg has 5 CDs out in his name: Glass Gold, Frames (recorded live), Memory of Pilots (featuring Ron Miles), and Open Space, all with his Greg Harris Vibes Quintet; and World Citizen with West African master xylophonist Aaron Bebe Sukura. 
Greg was also a regular with the band SuperCollider, and has played piano all over Europe and drums in Africa. Locally, he plays vibes for many combos in all the metro area jazz clubs. 
In addition, Greg has taught jazz and percussion for ten years at the Denver School of the Arts and is the piano professor at Red Rocks Community College. At CU Denver he teaches music production and drum sets. He is also on the faculty at CCJA and Rocky Ridge Music Center. Greg chooses to stay in Colorado for the richness of the music scene here, the teaching, and his pure love of Colorado. https://gtannerharris.tumblr.com
Sheryl Renee
Vocalist / Actor / Director & Producer / Recording Artist
Vocalist Sheryl Renee moves effortlessly between music genres, artistic avenues, and her entrepreneurial pursuits. Known as the "Lady with the Golden Voice," Sheryl's gift of song has led to many amazing opportunities, the pinnacle of which was performing the national anthem for President Barack Obama in 2009. Other career highlights include being conducted by the late, great Marvin Hamlisch in a collaboration with the Colorado Symphony Orchestra.
​Her own Sheryl Renee Productions has produced the stage show Salute to the Legends series, several television specials, and the talk radio show Making a Way on KUHS Radio/TV Denver. Since 1998, she has also co-produced shows with the Hawaii-based Arts Education for Children's group in Maui. Sheryl's greatest joy is introducing extraordinary young talents to the world.
An award-winning actress, Sheryl has been involved in over 40 theater productions to date (either leading roles or as an ensemble player, playwright, director, props designer, and/or production assistant), notably in Atlanta, GA; Hawaii; Florida; on national show tours; and in many Denver area theaters. In 2019, she was nominated locally for a Henry Award, and won a True West Award for the lead role of Deloris Van Cartier in the musical Sister Act at the Town Hall Arts Center. Sheryl is also a proud monthly sponsor of Rome Neal and his Banana Puddin' Jazz in New York City, which has provided spotlight opportunities to amazing talent over the past 17 years. https://www.sherylrenee.com